Congratulations to the Jenkins Elementary School Battle of the Books Team for winning the district competition. The team will compete in the regional battle April 7 at West Lenoir Church.
The 2017-2018 Elementary Battle of the Books List
​
Extra Credit Andrew Clements
Soft Rain Cornelia Cornelissen
Kenny and the Dragon Tony DiTerlizzi
Escape from Mr Lemoncello's Library Chris Grabenstein
Among the Hidden Margaret Peterson Haddix
Turtle in Paradise Jennifer L. Holm
Blue Joyce Moyer Hostetter
Where the Mountain Meets the Moon Grace Lin
Rules Cynthia Lord
The Candymakers Wendy Mass
Wish Barbara O'Connor
Hatchet Gary Paulsen
Pax Sara Pennypacker
The Hero Two Doors Down Sharon Robinson
Walls Within Walls Maureen Sherry
Powered by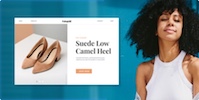 Create your own unique website with customizable templates.