The Battle of the Books Team meets for practice every Tuesday after school in the Media Center. Team members should be sure to sign up for updates to include inclement weather arrangements through REMIND, @368fd76.

Team members should be sure to practice at MYBOBTEAM.com.

The 2018-2019 Elementary Battle of the Books List
​
At the Bottom of the World Bill Nye and Gregory Mone
Ban This Book Alan Gratz
Becoming Naomi Leon Pam Munoz Ryan
Blood on the River Elisa Carbone
Found Margaret Peterson Haddix
The Fourteenth Goldfish Jennifer L. Holm
How to Steal a Dog Barbara O'Connor
The Old Willis Place Mary Downing Hahn
Rain Reign Ann M Martin
Ruby Hollar Sharon Creech
Runaway Twin Peg Kehret
Save Me A Seat Sarah Weeks and Gita Varadarajan
A Snicker of Magic Natalie Lloyd
Stella By Starlight Sharon M. Draper
A Wrinkle in Time Madeleine L'Engle
Powered by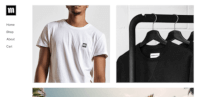 Create your own unique website with customizable templates.